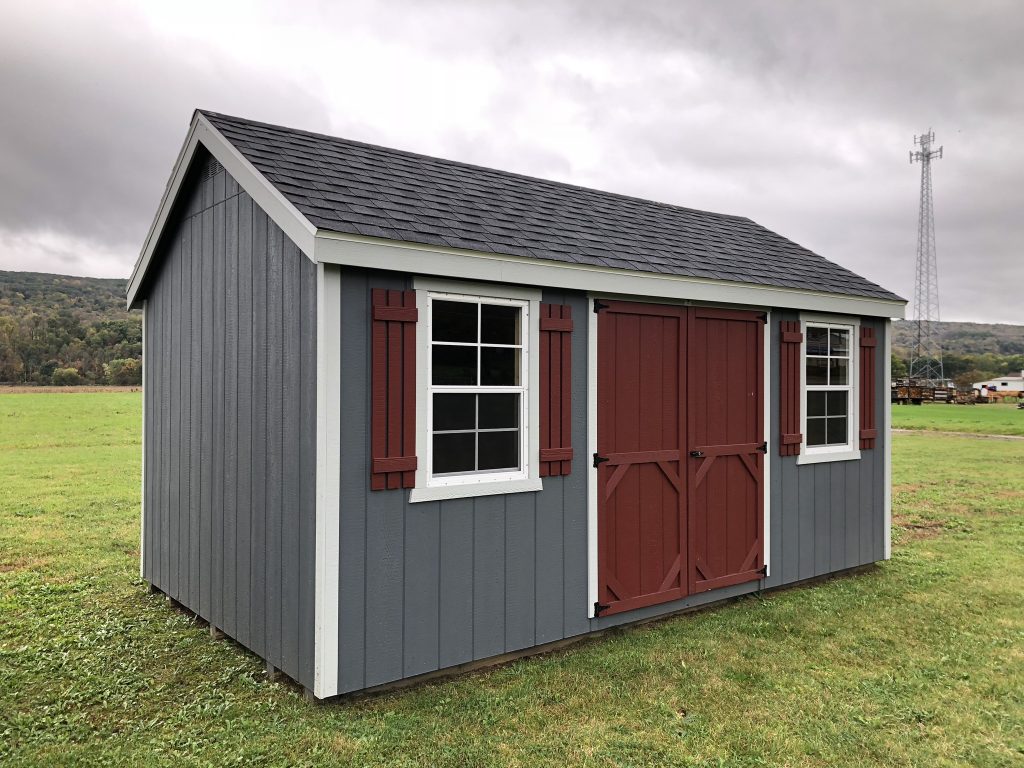 Our Story (in short, really short)
Over 20 years ago Mr, Kauffman, an ex-Amish man of big ideas and a truck load of faith, started a company building sheds in Madison NY, where he also pastored a church. Several years later, him and his family, his business, and his church moved about 45 miles south to Bainbridge, NY. There he established his company and helped many people in the area.

He eventually followed the call of the mountains and moved west —across the country to the land of mountains, trees, an abundance of wildlife, and few people—his sons took over the business and they continued building sheds, onsite garages, pole buildings, and even houses.
And here is where the story starts to get interesting with its twists and turns. Darwin enters the picture: a young friend of the Kauffman's who knew how to work and was ready to keep up with (or pass up) anyone older than he was, building sheds in the shop.
In 2008 the economy dropped, and shed sales plummeted too. One son soon heard the mountains calling, packed up his family, and headed to the land of mountains, trees, an abundance of wildlife, and few people. He there started his own shed company and today is still building and delivering sheds to the people of the west.
The other son took over the company and eventually shut down the sheds and used the shop for his tire business. After a few years and a few turns of events, he started with the sheds again, and you'll never guess what he did. He too packed up his life and moved across the country to the land of mountains, trees . . . I think you get the picture.
Today Darwin—remember the young friend?—owns the company along with his brother, Justin. They again are back to building mainly sheds, garages, pole buildings, cabins and even the occasional house. Really, they can build pretty much anything. And the company, Kauffman Building, still lives up to the same morals and high standards as left by Mr. Kauffman back in the 90's.
Many years later, after 4 names and an occupation change, the business is still located at 2514 County Road 35, Bainbridge, NY. We take building and drinking coffee very seriously. If you need either one, stop in! You're sure to find a helpful, smiling face.