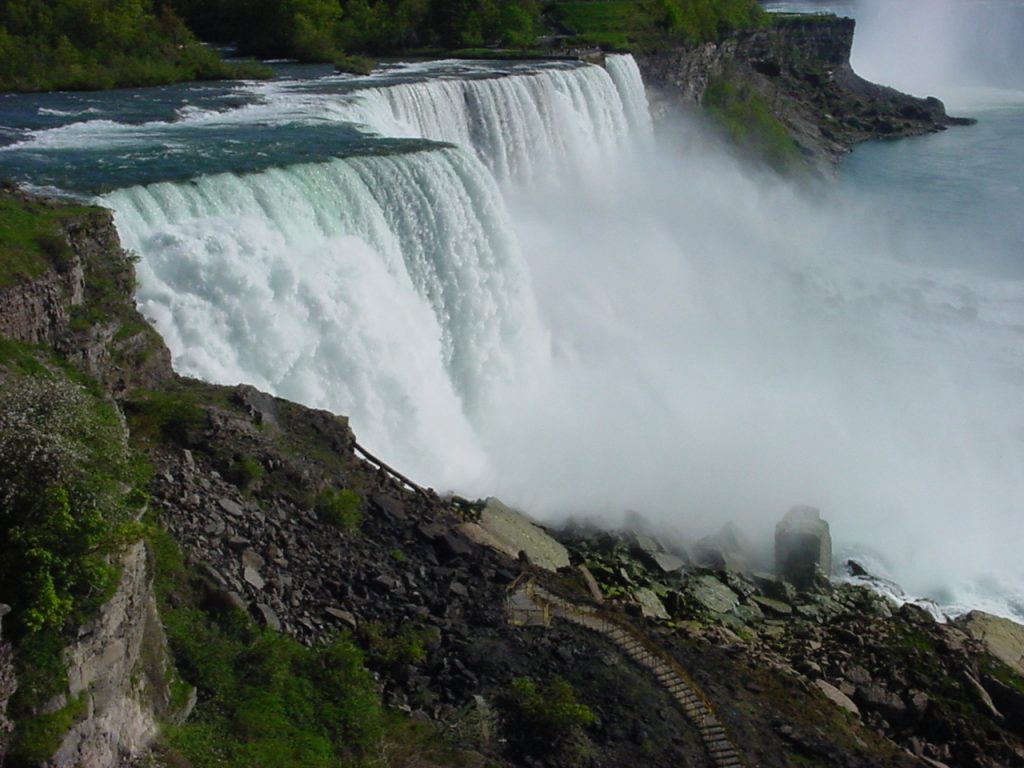 Upstate NY, unlike what NY is known for, is a vastly beautiful and wild place. Most people when they hear New York think 'New York City', and well, that's really all they think. Out of the 54,556 square miles that make up New York State somehow the only part people seem to think exists is the 319 square miles knows as New York City. What happened to the 54,237 square miles that's left? Is it some wasteland that's fenced off? Is that where the unicorns and dinosaurs live? Let me re-create a conversation I, an upstater, once had with someone from out west.
"So, where are you from?"

"I'm from New York"

"Oh, so like the city?"

"No, not the city, about 4 hours north of the city."

"Oh okay, so it's kind of country there, Right?"

Kind of country? There are so many beautiful places to visit in Upstate, and many reasons it's worth a visit. But I'll just name a few.

The Catskill mountains. A Beautiful mountain range found in southeastern New York State. Best known for its Catskill Forest Preserve with its rich wildlife, hiking trails and ski resorts including Hunter Mountain and Belleayre Mountain.

The Adirondacks. A beautiful circler mountain range located in the northern part of the state, filled with wildlife, beautiful lakes, and pretty much any difficulty level hiking trail sure to give you a breathtaking view.

The Finger lakes. This series of long, thin lakes (hence the name) is completely fantastic. Mostly known for its large variety of vineyards, you might be surprised to find Cornell University, an ivy league school, in the town of Ithaca right on Cayuga Lake.

Niagara Falls. The falls border Canada and span about 325 feet. If you ever visit you may find yourself behind the falls, on a boat below them or on a tower 282 feet in the air.

I could probably list about a hundred smaller places surrounding those areas like Watkins glen, Seneca Falls, Taughannock Falls State Park and Boldt Castle, but we don't have all day, so I'll leave it here.

On a footnote, if you're into racing, the rich racing history found in Watkins Glen is worth checking out. And while you're there make sure to take a stroll through the trails in Watkins Glen state park, where you'll get to walk through a rock cut with a beautiful stream and waterfalls.  

So yeah, I guess we're kind of country.

Not as into the rustic scene? More of a concrete angel? Hey, maybe fresh air and rolling hills scare you. (weird, but okay)

Syracuse NY, The home Syracuse Orange, Destiny USA, the 6th biggest mall in the United States, and Erie Canal Museum should be on your list of places to see.

In Queensbury you'll find a pretty epic indoor water park by six flags.

And The Corning Museum of Glass will not disappoint.

Oh, and the weather, here we have the most incredible summers. Fall is rich in color and the cool evenings are perfect for a campfire. #sweaterweather. If you like snow and skiing winter here will be your season. And springtime? Watching the trees, grass and weather transform through the month of May is pretty much the best thing ever. Especially knowing next month everything is going to turn into a green luscious jungle. In case you can't tell, summer is my favorite season, but if you're one of those people that can't pick a favorite, some days you'll even get all four seasons all in one day! Okay, so the weather Is a little unpredictable and changes a lot. But hey, it keeps things interesting.

I hope you learned something new about NYS today, either way, upstate does exist, it's pretty huge, and it's really great. You should probably check it out. Or at least google some images or something.