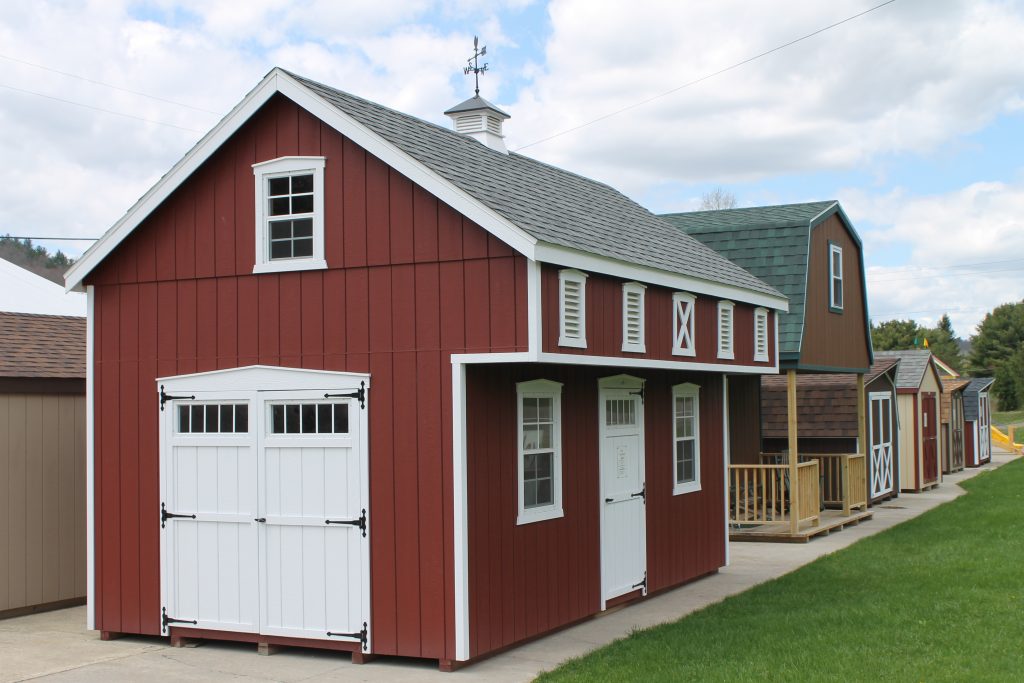 Sometimes the thought of ordering a shed can feel overwhelming, so let me walk you through our easy ordering process here at Kauffman Building.

Whatever kind of shopper you are, we have a process great for you!
First, you'll want to know all about our great styles, sizing, construction and specs. If you're a visual hands-on shopper who prefers to see the product. You can go to any of our locations and look at our stock buildings to get an idea of just how big 12' really is, exactly how red looks on a bigger scale or any other questions you may have.
Or if you're the type who would rather talk to someone, you can come into the office where an experienced sales rep will be sure to help you out with styling and sizing, plus answer any questions you have. You'll hear about all the different options, such as lofts, ramps, extra windows and doors, flower boxes, or even a cupola! We have a large gallery and love to show you visuals whenever we can.
If everything needs to be done over the phone or over email, we'll make sure you have all the information needed to ensure it goes smoothly.
Whatever kind of shopper you are we do what we can to ensure you're getting the best possible experience when shopping with us!
The ordering process is just as simple. You'll supply standard contact information and decide on your colors and where you want to place all the windows and doors on a simple and easy to understand order form that we fill out with you. We are up front with all costs and charges, so you won't find any hidden fees or unexpected expenses.
If ordering directly from us, we'll then need a 50% down payment, and you're all set!
If you go with our RTO option, the process isn't much different: after filling out the short online form, we'll find best terms for your needs, and calculate your down payment & monthly payments. Once you've signed, you're good to go.

Next the building will be constructed here in our shop, and when complete, we'll contact you about delivery dates and coordinate a good time that works for you and our delivery driver. We offer free delivery within 30 miles! The second payment can be handed off directly to the delivery driver and any RTO customer won't need to worry about the second payment until 30 days after delivery.
If you find yourself needing a building as soon as possible, we have many pre-built stock buildings to choose from and can set a delivery time for those right away!

I hope this answered any questions! If you'd like to know more, please contact us!