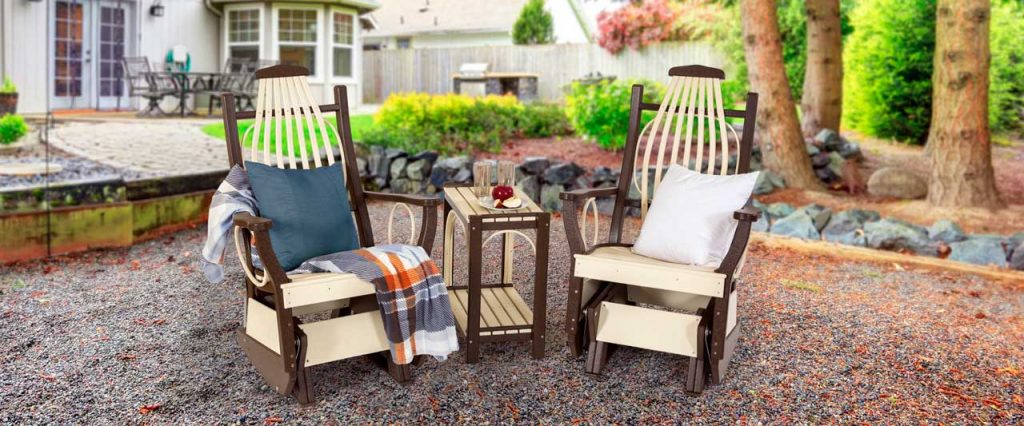 You know what they say, April showers bring may flowers. That is an accurate statement for anyone living in New York State. (We're all still patiently waiting for the May flowers)
But it's definitely evident that spring is here, from the birds chirping, to the trees bearing beautiful buds, to the grass turning green and the spring peepers being louder than ever.
It's one of the best times of the year to get out on the porch and enjoy the fresh new air, the relaxing sound and smell of fresh running water and all the other charming things springtime has to offer, whether that's watching those new birds at the birdfeeder or finally grilling again! With Easter, Mothers day and all those springtime barbeques coming up it might be time spruce up the patio with our handmade outdoor poly furniture!
Click Here to see what we have to offer!
With a large variety of colors and styles to choose from we're sure you'll find the perfect match for your porch or patio!
Make sure to Contact Us if you have any questions or would like a quote. We look forward to hearing from you and wish you a happy spring of 2019! Cheers!